Avis client
Avis clients
Découvrez les avis de nos clients
4,7/5
Avis de nos clients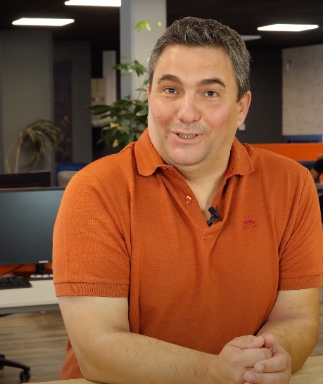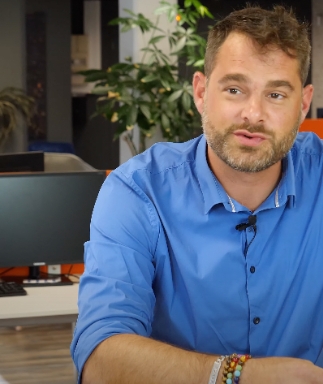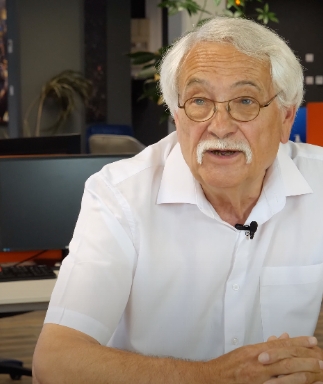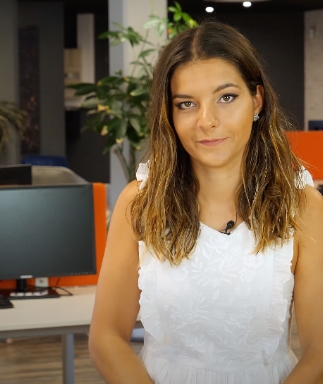 LA SEPIA MONTPELLIER
Il y a 1 semaine
Pour la location , c'est facile et sérieux...pour la fin du contrat c'est tout autre chose! Des frais s'additionnent, il faut rendre le véhicule à 100km(pour ma part) et revenir par ses propres moyens et tout est sujet à facturation...donc bien réfléchir avant . Je ne conseille pas cette formule. (Translated by Google) For the rental, it's easy and serious ... for the end of the contract it's something else! Costs add up, you have to return the vehicle 100km away (for me) and come back on your own and everything is subject to invoicing...so think carefully beforehand. I do not recommend this formula.
Benjamin SCANDELLA
Il y a 2 semaines
Je suis à ma 3ème location :))) , merci à l'équipe commerciale (notamment à Kevin) pour répondre à mes demandes. Et une spéciale dédicace à Julie et Ouanissa ;) (Equipe ADV) toujours aux petits soins à chaque étape de mes différentes locations. Je reviens prochainement pour préparer la 4ème loc. ... (Translated by Google) I am on my 3rd rental :))), thank you to the sales team (especially Kevin) for responding to my requests. And a special dedication to Julie and Ouanissa ;) (ADV team) always caring at every stage of my different rentals. I'll be back soon to prepare the 4th loc. ...
di maria fanny
Il y a 4 semaines
Je viens de signer un contrat chez roulenloc. L'équipe est très à l'écoute et très sympathique ! La voiture est parfaite et je suis ravie de cette décision !! Je recommande fortement (Translated by Google) I just signed a contract with Roulenloc. The team is very attentive and very friendly! The car is perfect and I am delighted with this decision!! I highly recommend
Frédéric Fraisse
Il y a 1 mois
Excellent accueil à l'administration des ventes, Professionnalisme patience et courtoisie de Madame Julie Moreau. (Translated by Google) Excellent welcome to the sales administration, Professionalism, patience and courtesy of Madame Julie Moreau.
christèle cardona
Il y a 1 mois
Je suis très satisfaite des conseils des professionnels, de la clarté du contrat, du temps que l'on m'a accordée pour répondre à mes diverses questions, des tarifs et de la flexibilité du contrat tout au long de l'engagement. De plus, j'ai eu la chance d'avoir en ligne une interlocutrice gracieuse, aimable et patiente. Le sourire au téléphone ça s'entend ! je recommande Roulenloc ! (Translated by Google) I am very satisfied with the professional advice, the clarity of the contract, the time given to me to answer my various questions, the rates and the flexibility of the contract throughout the engagement. In addition, I had the chance to have a gracious, kind and patient interlocutor online. You can hear the smile on the phone! I recommend Roulenloc!
Mymy FT
Il y a 2 mois
On a très bien été reçu (Translated by Google) We were very well received
Lydia MARC
Il y a 2 mois
Bonjour, Je n'ai mis que 4 étoiles parce que l'on peut toujours faire mieux. Mais cela sera difficile. Bonjour, Aujourd'hui je modifie mon avis, ils perdent au minimum 1 🌟. J'ai rendu mon véhicule en location chez eux avec 20603 km exactement, en moins que ce qui était prévu au contrat. Ils me prélèvent la mensualité du mois d'octobre sauf que j'ai rendu mon véhicule le 22 septembre et m'adressent une facture de plus de 1300 € pour divers dommages relativement légers après 4 ans d'utilisation. Facture revue à la baisse du fait des 20603 km en moins. No comment !! (Translated by Google) Hello, I only put 4 stars because you can always do better. But it will be difficult. Hello, Today I change my opinion, they lose at least 1 🌟. I returned my rental vehicle with them with exactly 20603 km, less than what was provided for in the contract. They charge me the monthly payment for the month of October, except that I returned my vehicle on September 22 and send me an invoice for more than €1,300 for various relatively minor damages after 4 years of use. Invoice revised downwards due to the 20603 km less. No comment!!
Jean-Marc MAECHLING
Il y a 2 mois
C'est mon deuxième leasing chez Roulenloc. Équipe très réactive. J'ai eu mon devis en moins de 24 heures. Tarifs compétitifs. Je recommande vivement. (Translated by Google) This is my second leasing with Roulenloc. Very responsive team. I got my quote in less than 24 hours. Competitive rates. I highly recommend.
Marie-Luce Guerini
Il y a 2 mois
Super experience. Voiture reçue rapidement. Service client au top ! (Translated by Google) Great experience. Car received quickly. Customer service at the top!
Hakim Merkache
Il y a 3 mois
Roulenloc au top! Je roulenloc depuis deux ans et rien à signaler, si ce n'est le professionnalisme des interlocuteurs. Spéciale dédicace à Mme Ouanissa qui est efficace et avenante. Poursuivez ainsi, ne changez rien. Hakim. (Translated by Google) Roulenloc at the top! I have been rolling for two years and nothing to report, except the professionalism of the interlocutors. Special dedication to Mrs. Ouanissa who is efficient and pleasant. Keep it up, don't change anything. Hakim.
Avis clients Facebook
Découvrez les avis de nos clients sur Facebook