Avis client
Avis clients
Découvrez les avis de nos clients
4,6/5
Avis de nos clients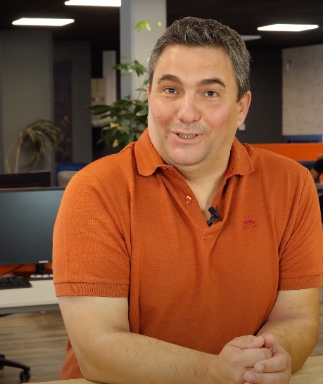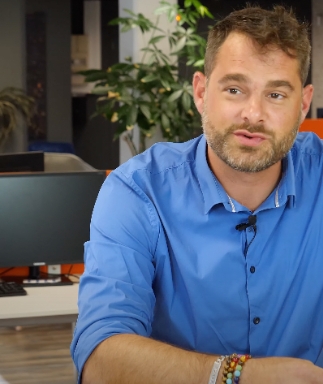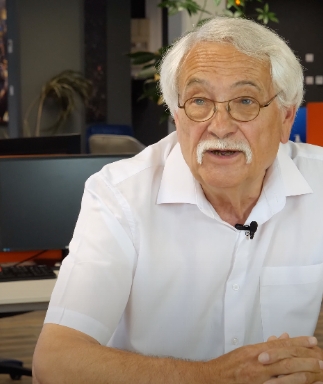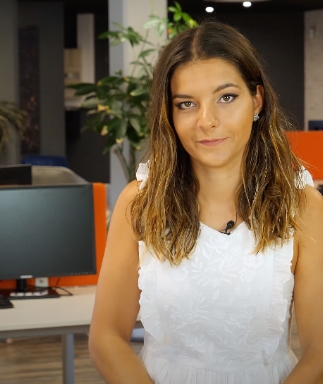 Texas Sonitas
Il y a 1 mois
Passez votre chemin! Société avec des pratiques douteuses proche du harcèlement. Le process de retour des véhicules en fin de location n'est qu'une machine à soutirer de l'argent aux clients…vous aurez été prévenus ! (Translated by Google) Go your way! Company with dubious practices close to harassment. The process of returning vehicles at the end of the lease is nothing but a machine for extracting money from customers...you have been warned!
Jm1818 Jm
Il y a 1 mois
Bonjour c'est ma 2 location je recommande fortement equipe au top je recommande..... (Translated by Google) Hello this is my 2 rental I highly recommend team at the top I recommend .....
Ana Matos
Il y a 2 mois
We got two LOA with Roulenloc. One in March 2022 and another in January 2023. We were very pleased with their amazing English speaking staff who went the extra mile for us. BIG THANK YOU to Dylan and Ouanissa - wonderful service!! We cant recommend it enough.
Valentin Turquet
Il y a 2 mois
J ai louer un véhicule chez eux pour 4 ans, ATTENTION POUR LA REMISE DU VÉHICULE ! J avais 2 pneu arrière à un peut plus de 4mm ( pneu pas à changer logiquement) Ils me l'on facturer comme même ! Soit disant qu ont doit les rendre neuf or lors de la remise c est écris à facturer si moins de 4mm! Je me suis même demander si ils allait pas me facturer le moteur puisqu il était usager ! Pour un loueur français vraiment très déçus ils m'on vacciné pour la location chez eux ! A fuir ! (Translated by Google) I rented a vehicle from them for 4 years, ATTENTION FOR THE DELIVERY OF THE VEHICLE! I had 2 rear tires at a little over 4mm (tire not to be changed logically) They billed me for it! Supposedly they have to be returned to new gold when they are handed over, it is written to be charged if less than 4mm! I even wondered if they weren't going to charge me for the engine since it was a user! For a really very disappointed French rental company, they vaccinated me for rental with them! To flee !
Aicha Addad
Il y a 3 mois
Equipe au top, jeune et dynamique. Très réactive. C'est la deuxième fois que je prends un leasing chez ROULENLOC et c'est juste parfait. J'ai pu choisir mon véhicule en stock et être livrée en 1 semaine. L'échange avec mon ancien véhicule s'est fait le même jour. Bravo a toute l'equipe Kevin, Julie et Ouanissa, sans oublier Vincent (Translated by Google) Team at the top, young and dynamic. Very responsive. This is the second time I have taken out a lease from ROULENLOC and it's just perfect. I was able to choose my vehicle in stock and be delivered in 1 week. The exchange with my old vehicle was done the same day. Congratulations to the whole team Kevin, Julie and Ouanissa, without forgetting Vincent
LA SEPIA MONTPELLIER
Il y a 4 mois
Pour la location , c'est facile et sérieux...pour la fin du contrat c'est tout autre chose! Des frais s'additionnent, il faut rendre le véhicule à 100km(pour ma part) et revenir par ses propres moyens et tout est sujet à facturation...donc bien réfléchir avant . Je ne conseille pas cette formule. (Translated by Google) For the rental, it's easy and serious ... for the end of the contract it's something else! Costs add up, you have to return the vehicle 100km away (for me) and come back on your own and everything is subject to invoicing...so think carefully beforehand. I do not recommend this formula.
Benjamin SCANDELLA
Il y a 4 mois
Je suis à ma 3ème location :))) , merci à l'équipe commerciale (notamment à Kevin) pour répondre à mes demandes. Et une spéciale dédicace à Julie et Ouanissa ;) (Equipe ADV) toujours aux petits soins à chaque étape de mes différentes locations. Je reviens prochainement pour préparer la 4ème loc. ... (Translated by Google) I am on my 3rd rental :))), thank you to the sales team (especially Kevin) for responding to my requests. And a special dedication to Julie and Ouanissa ;) (ADV team) always caring at every stage of my different rentals. I'll be back soon to prepare the 4th loc. ...
di maria fanny
Il y a 4 mois
Je viens de signer un contrat chez roulenloc. L'équipe est très à l'écoute et très sympathique ! La voiture est parfaite et je suis ravie de cette décision !! Je recommande fortement (Translated by Google) I just signed a contract with Roulenloc. The team is very attentive and very friendly! The car is perfect and I am delighted with this decision!! I highly recommend
Frédéric Fraisse
Il y a 4 mois
Excellent accueil à l'administration des ventes, Professionnalisme patience et courtoisie de Madame Julie Moreau. (Translated by Google) Excellent welcome to the sales administration, Professionalism, patience and courtesy of Madame Julie Moreau.
christèle cardona
Il y a 5 mois
Je suis très satisfaite des conseils des professionnels, de la clarté du contrat, du temps que l'on m'a accordée pour répondre à mes diverses questions, des tarifs et de la flexibilité du contrat tout au long de l'engagement. De plus, j'ai eu la chance d'avoir en ligne une interlocutrice gracieuse, aimable et patiente. Le sourire au téléphone ça s'entend ! je recommande Roulenloc ! (Translated by Google) I am very satisfied with the professional advice, the clarity of the contract, the time given to me to answer my various questions, the rates and the flexibility of the contract throughout the engagement. In addition, I had the chance to have a gracious, kind and patient interlocutor online. You can hear the smile on the phone! I recommend Roulenloc!
Avis clients Facebook
Découvrez les avis de nos clients sur Facebook