Avis client
Avis clients
Découvrez les avis de nos clients
4,7/5
Avis de nos clients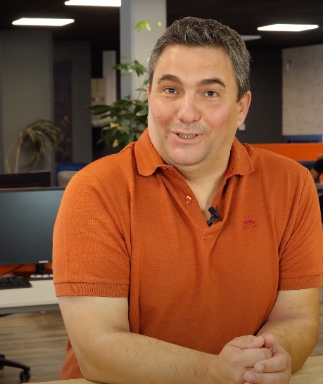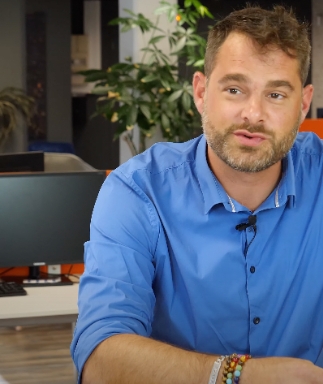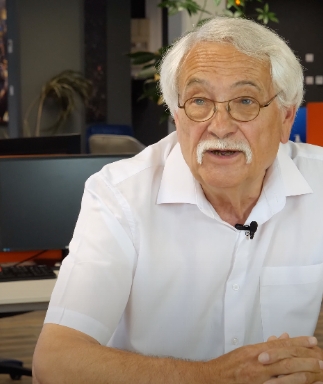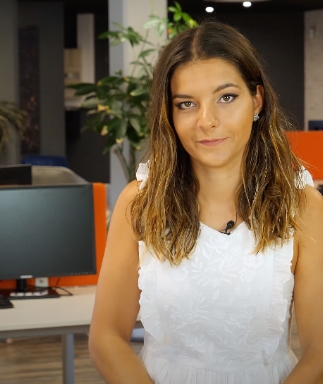 Benjamin ROUMI
Il y a 1 semaine
Nouveau client, la gestion est pour le moment irréprochable. Merci pour le professionnalisme et l'aide de Julie M.
Romain Brasdu
Il y a 1 semaine
J'ai eu un véhicule durant 3 ans un Renault Kadjar prix attractifs à l'époque mais aujourd'hui ils ne sont vraiment plus dans le jeu... Ensuite tant que vous avez le véhicule pas de problème majeur mais attention les choses se gâtent le jour où vous faites une restitution 🤣. Service de gestion incompétent et je reste courtois. Mon véhicule été dans un état irréprochable mais je peux vous assurer que lors de la restitution il veulent un véhicule de 3 ans avec 80000kms exactement comme avec 0 kms sans usure no micro rayures etc.... Je vous conseille vivement de faire très attention et de bien réfléchir avant de vous engager chez eux. Cordialement (Translated by Google) I had a vehicle for 3 years, a Renault Kadjar, attractive prices at the time, but today they are really no longer in the game... Then as long as you have the vehicle no major problem but be careful things go wrong the day you make a return 🤣. Incompetent management service and I remain courteous. My vehicle was in perfect condition but I can assure you that when returning it, they want a 3 year old vehicle with 80,000 km exactly as with 0 km without wear, no micro scratches etc.... I urge you to be very careful and think carefully before committing to them. cordially
S O
Il y a 3 semaines
Attention arnaque, des frais de fin de contrat exorbitants, un service clientèle inexistant, et aucun échange commercial. A FUIR Sylvain Ogier Société bcome (Translated by Google) Attention scam, exorbitant end-of-contract fees, non-existent customer service, and no commercial exchange. TO FLEE Sylvain Ogier bcome company
herve pepin
Il y a 3 semaines
Une équipe dynamique à l'écoute de ses clients, des véhicules au top, le conseil et la bienveillance en plus (Translated by Google) A dynamic team attentive to its customers, top vehicles, advice and benevolence in addition
philippe k
Il y a 3 semaines
Apres 4 ans de location la voiture ne peut pas etre neuve comme à l'arrivé apres avoir fait 1000€ de carroserie je me retrouve à repayer plus de 1000€ pour qque details !!!!! Honteux (Translated by Google) After 4 years of rental the car cannot be new as it arrived after having done 1000€ of bodywork I find myself paying more than 1000€ for some details!!!!! Ashamed
Anthony Le Risbé
Il y a 1 mois
Merci à ROULENLOC et particulièrement aux 2 Julie pour leur professionnalisme, réactivité et gentillesse. (Translated by Google) Thanks to ROULENLOC and especially to 2 Julie for their professionalism, responsiveness and kindness.
DESCHEEMAEKER MAUD
Il y a 1 mois
Une société fiable, j'ai eu et j'ai toujours de très bons contacts avec Julie Passet, Ouanissa Farès ainsi qu'avec Julie Morceau. Elles sont très compétentes, serviables, patientes et très professionnelles. La voiture que j'ai choisie est une Hyundai Tucson... Juste le rêve je ne pouvais pas trouver mieux 😀😀 merci à toute cette équipe de pros c'est sûr qu'on est parti pour une aventure de plusieurs années 🌺🌺😀 (Translated by Google) A reliable company, I had and still have very good contacts with Julie Passet, Ouanissa Farès as well as with Julie Morceau. They are very competent, helpful, patient and very professional. The car I chose is a Hyundai Tucson... Just the dream I couldn't find better 😀😀 thanks to all this team of pros for sure we left for an adventure of several years 🌺🌺😀
Gary Bertho
Il y a 1 mois
Merci à Julie et Wanissa un super travail ! (Translated by Google) Thanks to Julie and Wanissa a great job!
Alpha Sahiphoulaye SY
Il y a 1 mois
Je suis très satisfait du service proposé et rendu par RoulenLoc. Personnel très agréable et aux petits soins. Je recommande vivement. (Translated by Google) I am very satisfied with the service offered and provided by RoulenLoc. Very pleasant and caring staff. I highly recommend.
Christian BESSE
Il y a 1 mois
Disponibilité, Efficacité, Écoute, Gentillesse des qualités que Mme Ounissa FARES pratique avec simplicité Merci encore à toute les équipes de ROULENLOC (Translated by Google) Availability, Efficiency, Listening, Kindness of the qualities that Mrs. Ounissa FARES practices with simplicity Thanks again to all the teams of ROULENLOC
Avis clients Facebook
Découvrez les avis de nos clients sur Facebook